Meet Dr. Michael Baremboym, Chiropractic Physician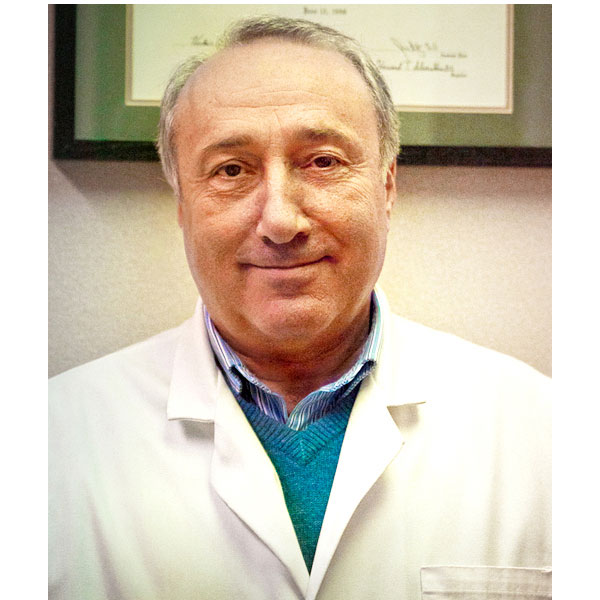 Hello! My name is Michael Baremboym and I am a Chiropractic Physician. My mission is to provide unparalleled, individualized, patient-centered chiropractic care to the residents of Clark, and the surrounding central New Jersey areas. For years, chiropractic manipulative therapy, spinal decompression, inter-segmental traction, muscle stretching, and other physical therapy modalities and rehabilitation has helped my patients relieve their pain and feel well again.
Nothing makes me as happy as seeing my patients walking out of my office feeling great!
Helping People
In my practice I have worked with people in various professions who suffer from work related wear and tear of daily routines. I have treated injuries ranging from computer programmers with carpal tunnel syndrome and neck pain; construction workers who injured their backs and have sciatica and lower back pain; nurses who are on their feet all day dealing with stressful situations and causing pain in their backs and legs; office employees who sit all day for extended hours working at a computer and suffer back and neck problems as a result.
Chiropractic Education and Certifications
I am certified by The National Board of Chiropractic Examiners and active member of Association of New Jersey Chiropractors. Originally, I obtained my Medical Degree from Odessa Medical University in the Ukraine, and then I continued my education at the Palmer College of Chiropractic, in Davenport, Iowa where I received my Doctor of Chiropractic degree.
Palmer College is the first college of Chiropractic in the world, so serves as the foundation for all other Chiropractic schools that developed after it. I am proud to say that Palmer is not only the foundational Chiropractic school but also the most advanced in their methodology and techniques.
Having this expertise in both medical and chiropractic fields is a unique feature to my practice, and helps have a deeper understanding my patients' ailments and the exact kind of treatment they need in order to enjoy a fulfilling and active life without pain. Being trilingual in English, Russian and Ukrainian also makes me accessible to patients from a variety of cultural backgrounds.
Today and Tomorrow
I have been in practice at Advanced Chiropractic Health Care, LLC, from October 2000 to the present. I see patients for variety of chiropractic reasons including back pain, hip pain, neck pain, headaches, scoliosis, shoulder pain as well as many others conditions.
I also keep up to date with current chiropractic advancements through symposiums, meetings and educational courses in developments of chiropractic medicine on a regular basis.
With over 17 years of chiropractic experience in relieving the distress that my patients come in feeling from neck pain, back pain, numbness or tingling in their arms or legs from pinched nerves and other injuries, I am able to access efficiently how to treat these different problems. There is no need to continue suffering headaches that have not been responding to over the counter or prescription pills.
Chiropractic Philosophy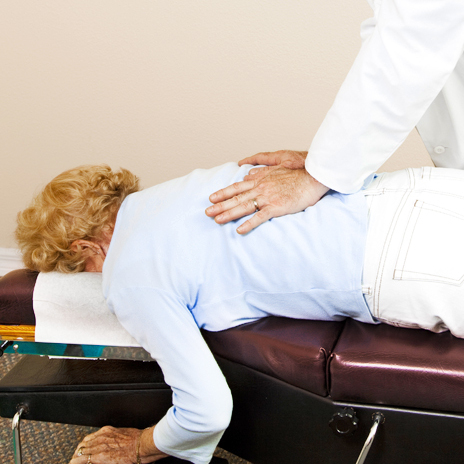 My goal is to offer to my patients an alternative, advanced chiropractic option that works. Using individualized treatment combinations I can pinpoint the source of your symptoms and help you resolve them.
There are many situations and ailments for which chiropractic care has been proven to help, and this is where I step in.
I use functional, evidence-based chiropractic treatments to help my patients recover quickly through this holistic approach to achieving wellness of body and mind.
Articles about Chiropractic Care and Wellness
I am also a frequent contributor to Suburban News and www.NJ.com with articles regarding chiropractic care wellness and general information about wellbeing in our fast paced world. Here are some recent publications below:
"Treatment of weakness in neck" July 25, 2014
"Coordination of neck activity" April 4, 2014
"On current management of spinal arthritis" March 24, 2014
"Bad habits that hurt the back'" November 8, 2013
"What works for low back pain? A viewpoint" November 22, 2013
"Offering advice on correct treatment for neck pain" September 6, 2013
"If you're losing your balance" January 20, 2012
What does a typical office visit entail?
A list of what my patients will receive during a typical office visit and course of treatment:
Diagnosing health problems by reviewing a patient's medical histories through questions, and observation
Performing a series of manual adjustments to the spine or other articulations of the body to correct the musculoskeletal system
Advising the patient about recommended courses of treatment
Using physical medicine modalities to correct the musculoskeletal system symptoms
Take and interpret x-rays to locate the sources of patient's difficulties and to rule out fractures
Counseling about nutrition, exercise, sleeping habits, and stress management to help with pain management
These individualized treatments that I offer will help recover your body to its optimal health, and are affordable chiropractic alternatives to painkillers.
All my chiropractic sessions are hands-on, and offer one-on-one time to create a chiropractic treatment precise to your needs.
Get on the Road to Recovery
Don't let the wear and tear of everyday life keep you from doing what you love. Call us at 732-340-1006 and ask about our treatments for your condition.
Wishing you well,
Dr. Michael Baremboym