Do you have lower back pain or suffer from Sciatica?
Sciatica is nerve pain from the lower back into the lower extremity, sometimes referred to as sciatic nerve pain, resulting from irritation of the sciatic nerve. The sciatic nerve is the largest nerve in the body and begins from nerve roots in the lumbar spinal cord in the low back and extends through the buttock area to send nerve endings down the lower limb.
Sciatica causes pain as a burning sensation, numbness, or tingling radiating from the lower back and upper buttock down the back of the thigh to the back of the leg, and can radiate down below the knee.
Professional All The Way!*

Dr. Baremboym helped my sciatica and back pain when I thought I needed surgery. His office staff were also very pleasant and it was always easy to schedule an appointment around my schedule.
Monica Francis, Westfield, NJ 07091Sciatica Pain Relief
What are Symptoms of Sciatica?
While sciatica symptoms are most commonly a result of a lumbar herniated disk, directly pressing on the nerve, any cause of irritation or inflammation of the sciatic nerve can produce the sciatica symptoms.
What are the Risk Factors of Sciatica?
Degenerative arthritis of the lumbar spine, lumbar disc disease, and slipped disc, and trauma or injury to the lumbar spine.
Severe sciatica can make walking difficult if not impossible. Sometimes the sciatica symptoms are aggravated by walking or bending at the waist and relieved by lying down.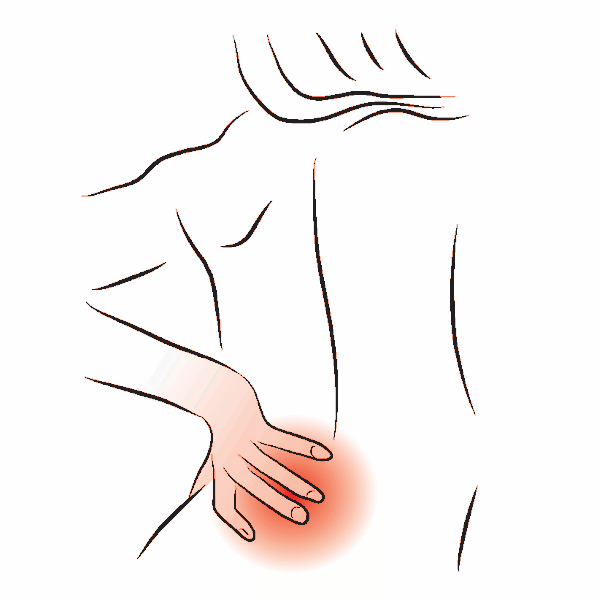 Dr. Baremboym, the Sciatica Specialist
Sciatica treatment depends on the underlying cause and the severity of the pain. Sciatica relief can sometimes happens by changing positions.
Dr. Baremboym's treatment for sciatica includes addressing the underlying cause so that you are able to have more long term pain relief. His sciatica pain relief incorporates chiropractic manipulations and assistance through physical therapy which contains stretching exercises, and when well employed can greatly help people recover from sciatica.
Sometimes a pain management specialists help with your sciatic nerve pain relief. Dr. Baremboym can also help your pain management in between treatments, while at home. He provides you with the appropriate pain management specialist's advice for your sciatic nerve pain relief. Sciatica symptoms can be prevented to some extent by avoiding low back trauma injuries. Conditioning exercises, such as Yoga and Pilates, can help with sciatic nerve pain relief and prevent injury to the lower back.
Have you asked yourself "Who is the best Sciatica Doctor near me?" Well, look no further than Dr. Baremboym's Advanced Chiropractic Care serving the following towns and surrounding areas.
Cranford
Elizabeth
Plainfield
Scotch Plains
Westfield
Road to Recovery
If you are seeking relief from sciatica or lower back pain, don't hesitate to call Dr. Baremboym at 732-340-1006 and ask about our specialized treatments for your condition.
*Results may vary from person to person.