Woodbridge Chiropractor
Meet Dr. Baremboym, Chiropractor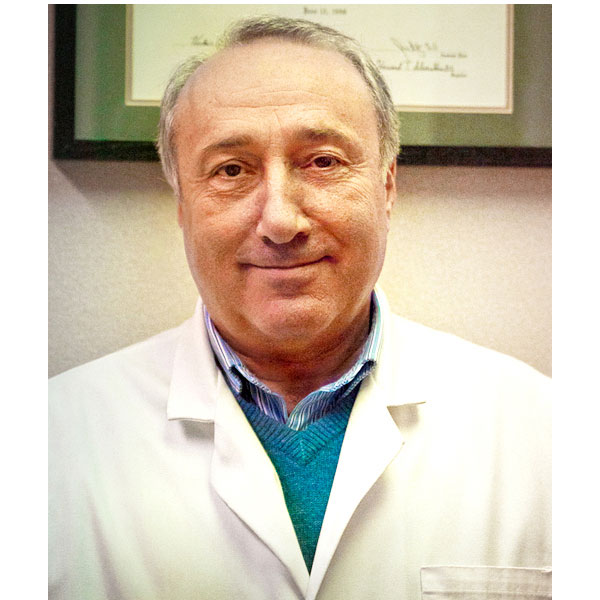 Woodbridge Chiropractor, Dr. Michael Baremboym is committed to bringing you better health and a better way of life by teaching and practicing the core principles of chiropractic wellness care. Dr. Michael Baremboym is a National Board certified, New jersey licensed Chiropractor serving the Union County community. He studied chiropractic at the Palmer College of Chiropractic.
Dr. Baremboym is dedicated to helping you achieve your wellness objectives - combining skill and expertise and administering only the finest quality care through the use of modern chiropractic technology. He has been helping patients from Woodbridge, NJ and surrounding areas in his Clark Chiropractor Clinic conveniently located right off exit 135 on the Garden State Parkway in Clark, NJ.
People from the community of Woodbridge, NJ have chosen Dr. Baremboym as their local chiropractor for over 15 years to treat their common ailments such as back pain, neck pain, sciatica, scoliosis, tension headaches, and carpal tunnel syndrome. Dr. Baremboym's patients come in feeling pain and through careful analysis and treatment, their pain is eased. In the first phase of care, Dr. Baremboym's main goal is to reduce your symptoms. Sometimes this will require daily visits, or two to three visits per week. The goal is to have you leave his office feeling pain free, thanks to his individualized treatment for each of his patients.
Most people are under the assumption that if they don't feel any pain that there is nothing wrong with them - that they are healthy. Unfortunately, pain is a very poor indicator of health. Pain and other symptoms frequently only appear after a disease or other condition has become advanced, it is usually the last thing to appear.
When you begin chiropractic care, pain is typically the first symptom to disappear, even though part of the underlying condition can remain. This underlying condition is something that Dr. Baremboym works to correct, so that his patients feel the pain relief long after the chiropractic course of treatment.
Get on the Road to Recovery!
You will be back on the road to recovery in no time with our quality of chiropractic care.
Accidents and sports injuries
Arm and leg pain and numbness
Balance instability rehabilitation
Disc issues
Fall prevention
Frozen shoulder
Golfers/tennis elbow
Golfers/tennis elbow
Hip pain and dysfunction
Muscle spasms, fatigue and stress
Overuse injuries
Pinched nerves or radiculopathy
Shin splints
Spinal arthritis
Strains and sprains
Whiplash injuries
MY BACK PAIN HAS DISAPPEARED!*

I went to Dr. Baremboym for treatment after a car accident where the car I was in got rear-ended. I had terrible neck and shoulder pain the day after and made an appointment nearby right away after researching all the Chiropractors with reviews. I was pleased with Dr. Baremboym's demeanor and treatments and have been going for a few weeks now. The adjustments have helped greatly and I'm happy I listened to my instincts and went with Dr. Baremboym.
-Jamie Ryan, Back Pain
Woodbridge, NJ 07095
Woodbridge Chiropractic Care
In order to prevent a rapid recurrence of symptoms, it is necessary to continue receiving care even though your initial symptoms of pain are gone. It is important to undergo the full course of treatment.
During the correction / restorative phase of your care, you will not have to receive adjustments as often as you did during the first phase of care and, depending on your particular circumstances, Dr. Baremboym may begin prescribing certain home exercises and stretches to help accelerate your healing to Woodbridge residents for over 17 years.
Once your body has fully healed, routine chiropractic care can help ensure that your physical problems do not return, and for you to keep your body in its optimal state. Just like continuing an exercise program and eating well in order to sustain the benefits of exercise and proper diet, it is helpful to continue chiropractic care to ensure the health of your musculoskeletal system.
If you are seeking Woodbridge Chiropractic care, you be delighted to learn that Dr. Michael Baremboym uses a "whole person approach". This approach to wellness means looking for underlying causes of any disturbance or disruption (which may or may not be causing symptoms at the time) and making whatever interventions and lifestyle adjustments that would optimize the conditions for return to normal function. Using this unique approach, Dr. Michael Baremboym is able to help you to accelerate and maintain your journey to good health.
Call us at 732-340-1006 to set up a 30 minute consultation.
The Road to Recovery Starts Here...
Have you asked yourself "Who is the best Woodbridge chiropractor near me?" Well, look no further than Dr. Baremboym's Advanced Chiropractic Care. Dr. Baremboym offers the comprehensive care you seek.
Dr. Baremboym has many years of experience in treating your condition effectively with results that last past the time of the treatments. To start feeling like your pain-free self again, don't hesitate and call us to make an appointment.
Contact us by phone at 732-340-1006 or email and get back to enjoying the things you love to do.
*Results may vary from person to person.