Do you experience serious headaches?
Dr. Baremboym has an individualized approach to the headache depending on where the problem is stemming from and how it has progressed.
Because everyday headaches or constant headaches are common, their effect on job productivity and overall quality of life is considerable. Chronic headaches may render you unable to attend any activities. With a severe headache, you may need to stay home from work. If you do go to your job with an anxiety headache, your ability to function is impaired.
Finally Headache Relief!*

"I came to see Dr. Baremboym because he was a short drive from my house, and I could barely drive or do anything without an intense pain in my temples. He was super thorough and asked questions, and after the first adjustment I could feel a slight improvement. I went back for a course of treatment he prescribed, and have been pain free ever since. I am very grateful to Dr. Baremboym, he's made such a difference!"
Ellen Greenley, Clark, NJ
Intense Headache Relief
Contact us if you are experiencing any of the following signs or symptoms of a tension headache:
Dull, aching head pain
Sensation of tightness or pressure across your forehead or on the sides and back of your head
Tenderness on your scalp, neck and shoulder muscles
What causes me to get headaches?
Stress is the most commonly reported trigger for frequent headaches.
Increased muscle tenderness, a common symptom of a thunderclap headache, is a result from a sensitized pain system.
Studies have found that almost 90 percent of women and about 70 percent of men experience migraine headaches during their lifetimes. If you are a woman, you are more likely to have migraine headaches.
Being middle-aged. The incidence of stress headaches appears to peak in the 40s, though people of all ages can get this type of headache.
How to get rid of a headache?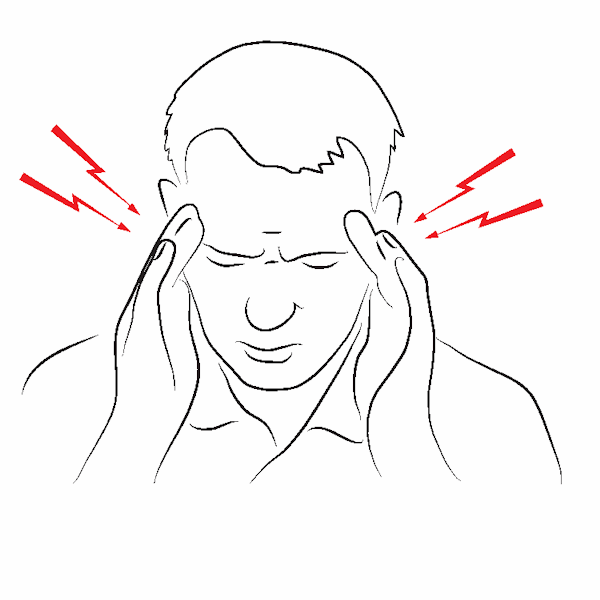 Dr. Baremboym, the Headache Specialist
Dr. Baremboym's chiropractic approach helps alleviate your headaches while encouraging practical solutions for your everyday life that can help reduce further recurrences.
Chiropractic has quickly become the most widely used and accepted alternative healthcare approach, for tension-type headaches and many other illnesses and conditions which can be additionally eradicated with good health habits.
Our Chiropractic Approach
Dr. Baremboym locates and address the underlying causes of headaches, and his chiropractic manipulations lead to your tension headache relief.
Chiropractic manual therapy is the most used, non-pharmacological treatment for headache relief, and includes the improvement of posture and relaxation, using exercise programs, hot and cold packs, ultrasound and electrical muscular stimulation.
As your Chiropractor, Dr. Baremboym works through the origin of muscle tension - the starting point of a tension-type headache. This approach has seen a proven success rate for millions of chronic headache sufferers.
Have you asked yourself "Who is the best Headache Treatment Doctor near me?" Well, look no further than Dr. Baremboym's Advanced Chiropractic Care serving the following towns and surrounding areas.
Cranford
Elizabeth
Plainfield
Scotch Plains
Westfield
Road to Recovery
If you want to say goodbye to your tension headaches and the risky, ineffective drug treatments, Dr. Baremboym's chiropractic care offers a promising alternative that deals with the root causes of your headaches.
Call Dr. Baremboym at 732-340-1006 to ask about our treatment options.
*Results may vary from person to person.