Rahway Chiropractor
Meet Dr. Baremboym, Chiropractor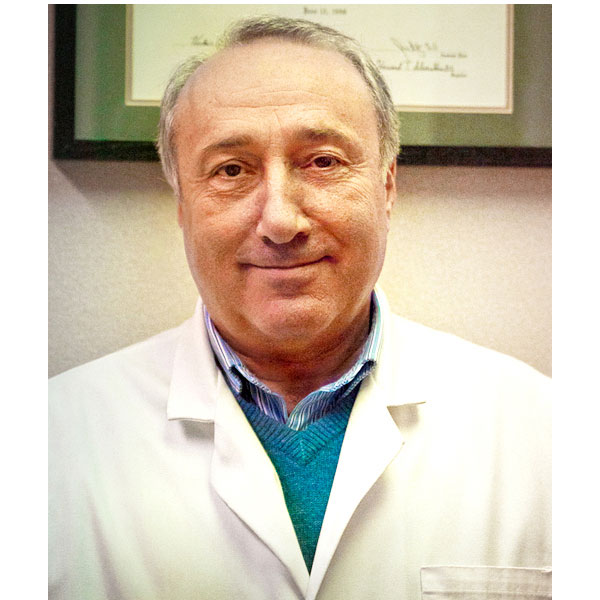 Dr. Michael Baremboym is a Chiropractic Physician serving Rahway and the surrounding communities.
Our office is conveniently located at the 57 Brant Avenue, in Clark, NJ straight down Westfield Ave. and has served the Rahway population ranging from young school students to seniors with mobility issues. We offer a wide array of chiropractic treatments and techniques specific to each individual to help alleviate your pain and improve your overall quality of life.
We are open five days a week to better serve your schedule. Easily park in our free parking lot behind our freestanding facility.
Dr. Baremboym is dedicated to chiropractic treatment solutions that target your unique needs, whether you are suffering from back pain, neck pain, headaches, or even just plain old muscular tightness and tension. You may need pain relief after suffering an accident, experiencing an injury, or if you have a specific condition such as chronic back pain or a spinal condition; even if you just want to improve your overall health, we can help you achieve your wellness goals.
Many patients from Rahway come in suffering from workplace neck and back pain such as security guards, nurses and doctors who are on their feet all day. The staff at Robert Wood Johnson University Hospital has sought Dr. Baremboym's chiropractic treatments for their spine conditions. Similarly, Rahway High School students have come in with sports injuries such as sprains, strains, and knee or shoulder pain that Dr. Baremboym has successfully treated with chiropractic manipulation.
Get on the Road to Recovery!
You will be back on the road to recovery in no time with our quality of chiropractic care.
Accidents and sports injuries
Arm and leg pain and numbness
Balance instability rehabilitation
Disc issues
Fall prevention
Frozen shoulder
Golfers/tennis elbow
Golfers/tennis elbow
Hip pain and dysfunction
Muscle spasms, fatigue and stress
Overuse injuries
Pinched nerves or radiculopathy
Shin splints
Spinal arthritis
Strains and sprains
Whiplash injuries
SLEEPING THROUGH THE NIGHT!*

I went to Dr. Baremboym because of chronic back pain. I've tried over the counter and prescription painkillers but after while the pain comes back, and feels worse. Dr. Baremboym was the only one who sought out the true cause of my pain, which happened to be undetected scoliosis. With his careful assessment of my underlying problem he was able to get my back pain under control and I'm now sleeping through the night without problems!
-Julia Santos, Back Pain
Rahway, NJ 07065
Rahway Chiropractic Care
Dr. Baremboym's Rahway chiropractic care starts from the inside and addresses the cause of your health ailments and not just the symptoms. Whether you have tension headaches, migraines, low back pain, shoulder pain, whiplash, sports injuries, or your back went out we can help you.
Chiropractic manual therapy is for everyone: children, pregnant women, athletes, adults and seniors. We see everyone, from people who are in pain with different ailments, to people who are striving for optimal health. Dr. Baremboym has been in practice for more than 17 years and has developed individualized treatment options with each of his patients to get them back on track to being pain free.
Call us at 732-340-1006 to set up a 30 minute consultation.
The Road to Recovery Starts Here...
Have you asked yourself "Who is the best Rahway chiropractor near me?" Well, look no further than Dr. Baremboym's Advanced Chiropractic Care. Dr. Baremboym offers the comprehensive care you seek.
Dr. Baremboym has many years of experience in treating your condition effectively with results that last past the time of the treatments. To start feeling like your pain-free self again, don't hesitate and call us to make an appointment.
Contact us by phone at 732-340-1006 or email and get back to enjoying the things you love to do.
*Results may vary from person to person.