Dr. Baremboym, Chiropractor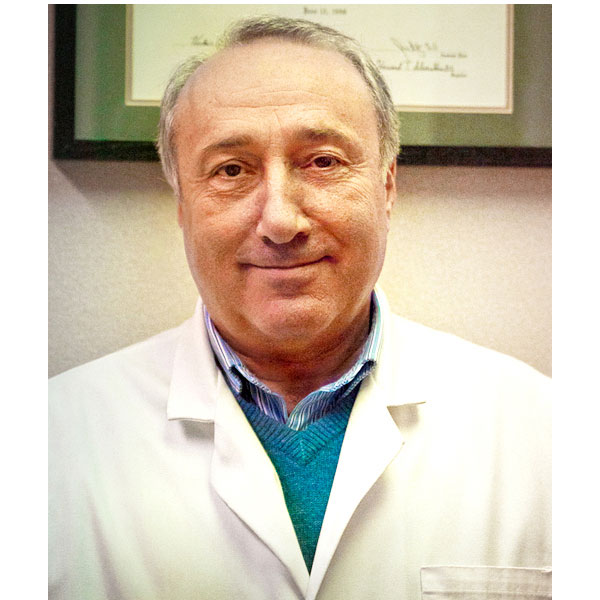 For over two decades, Dr. Baremboym has been at the forefront of chiropractic care, offering relief to those suffering from back and neck pain, pinched nerves, sciatica, and more. Merging time-tested chiropractic techniques with the latest in alternative therapy, he crafts personalized treatment plans to address each individual's unique pain points and bring lasting relief.
Our treatments encompass everything from spinal decompression, inter-segmental traction, and muscle stretching to holistic rehabilitation. Whether you're grappling with a herniated disc, muscular tension, or the debilitating effects of whiplash, our approach has empowered countless patients to reclaim their vitality. Seek the relief you deserve at our clinic, ideally located in Clark, NJ, right by the Clark circle.
Get on the Road to Recovery: Full Body Adjustments for Total Wellness
You will be back on the road to recovery in no time with our quality of chiropractic care.
Our specialty chiropractic practitioners like Dr. Baremboym provide full body adjustments to help with foot pain and other issues. Our office hours are Mon-Fri when our skilled chiropractic practitioners provide therapeutic body adjustments at the wellness center. Patients can visit during our hour of walk-in times to experience the body adjustment benefits from our team of chiropractic practitioners at the wellness center.
Accidents and sports injuries
Arm and leg pain and numbness
Balance instability rehabilitation
Disc issues
Fall prevention
Frozen shoulder
Golfers/tennis elbow
Golfers/tennis elbow
Hip pain and dysfunction
Muscle spasms, fatigue and stress
Overuse injuries
Pinched nerves or radiculopathy
Shin splints
Spinal arthritis
Strains and sprains
Whiplash injuries
Sports, Work or Automobile Accident Injury
From pain caused by an injury to the aches created by the normal wear and tear of everyday life, we will form a course of advanced chiropractic treatment to reduce your pain and bring happiness back to your life.
Stop living with:
Acute and/or chronic pain from a sports injury
Muscular soreness, trauma or whiplash after an automobile accident
Occupational workplace injuries
Overuse injuries
With our focus on injury prevention by promoting wellness and education we can further reduce your risk of acute and/or chronic sports injuries, systemic problems, back and neck pain, headaches, and occupational injuries.
Chiropractic Treatments
Discover the path to relief and a healthier lifestyle with our range of specialized treatments and therapies tailored to address your unique pain and discomfort.
We only use safe and effective treatments that are an alternative to surgery and offer drug-free pain relief. From manual manipulations to cutting-edge therapies, we leverage the power of chiropractic care to enhance your well-being.
Chiropractic Manual Manipulation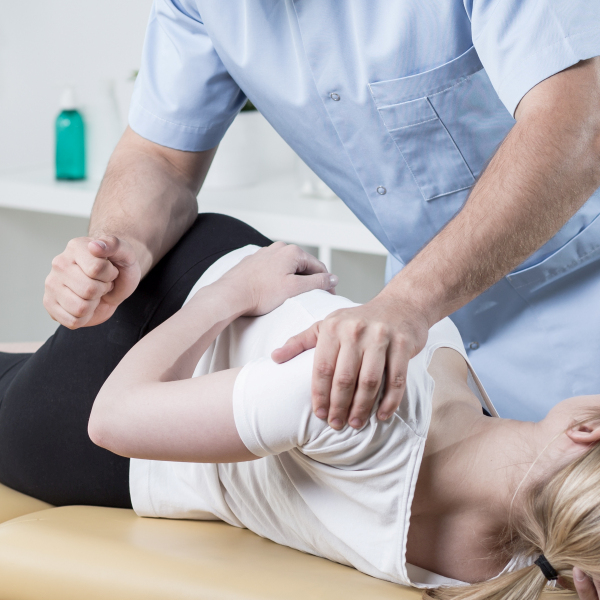 Experience holistic healing with chiropractic manual manipulation. This treatment focuses on aligning the musculoskeletal structure, particularly the spine, to enable the body to heal itself without surgery or medication. It's particularly effective for back pain, neck pain, and headaches.
Vertetrac Lumbar Decompression System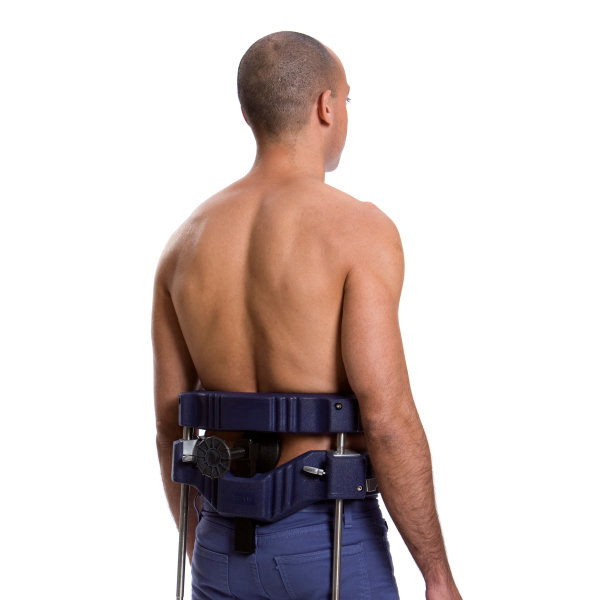 This ergonomic device targets lower back pain, discomfort, and sciatica. The Vertetrac Lumbar Decompression System provides controlled, vertical traction that alleviates pressure and pain in the lumbar region, helping you regain your mobility and comfort.
Flexion Distraction Therapy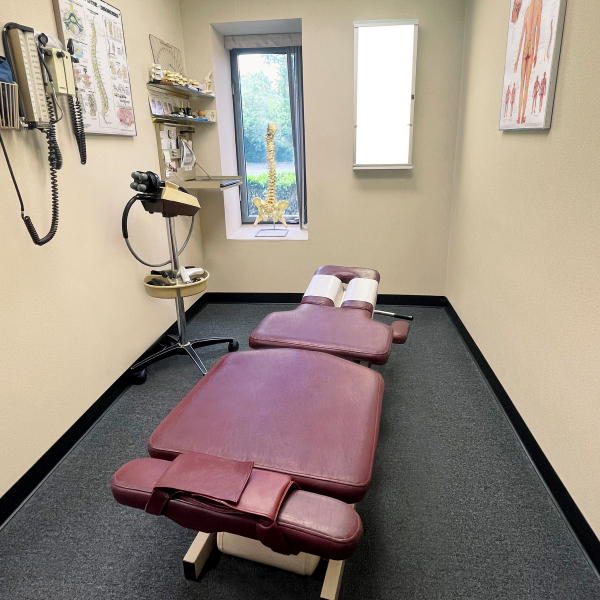 Address a range of conditions from scoliosis to hunched spine and posture correction with Flexion Distraction Therapy. This non-surgical technique helps improve spinal biomechanics and reduce spinal disc herniations, providing relief from neck pain, back pain, and headaches.
Cervico 2000 Decompression Therapy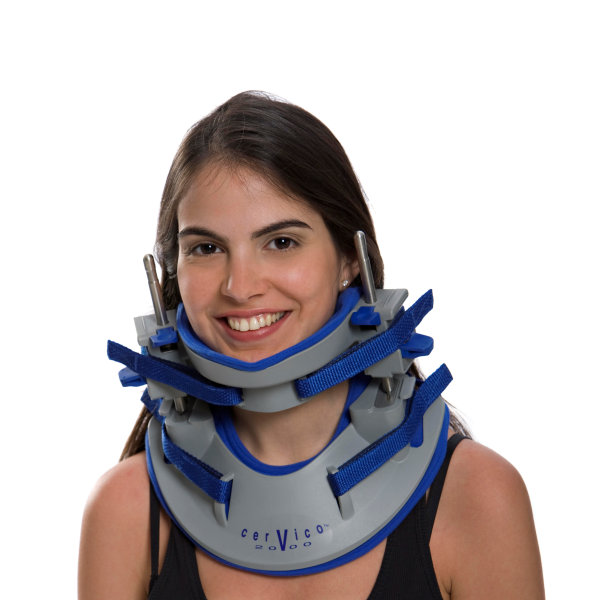 Suffering from acute or chronic neck pain, pinched nerves, or frequent headaches? The Cervico 2000 is a decompression device designed specifically for these conditions. It also effectively treats numbness in arms, helping restore normal functioning and reduce discomfort.
Chiropractic Therapies
Electrical Muscle Stimulation (EMS) Therapy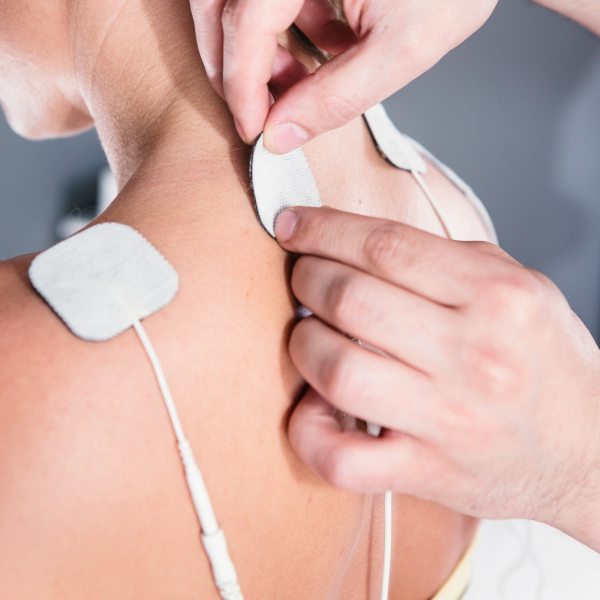 EMS Therapy uses low-level electrical currents to stimulate muscle contractions, to help treat arthritis joints, back pain, and neck pain, and to provide a highly effective form of physical therapy.

Ultrasound Therapy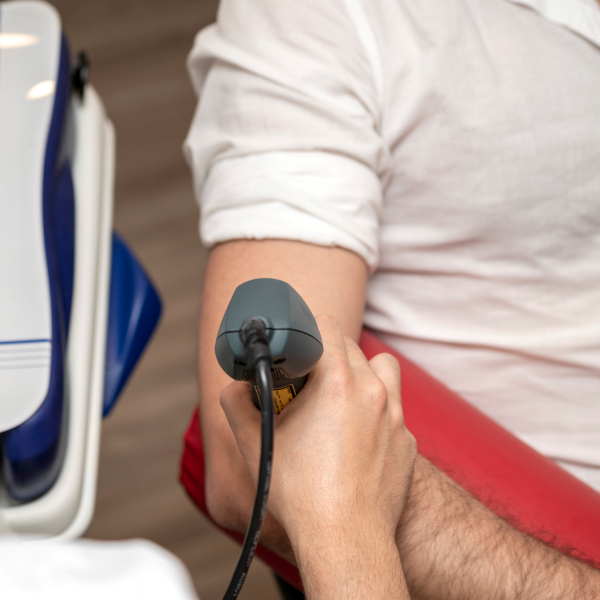 This non-invasive treatment utilizes high-frequency sound waves to effectively relieve pain and promote healing in the back, lower back, neck, arthritis joints, and headaches. Suitable for all ages, including those undergoing Physical Therapy. Achieve a pain-free, active lifestyle.

Cold Laser Therapy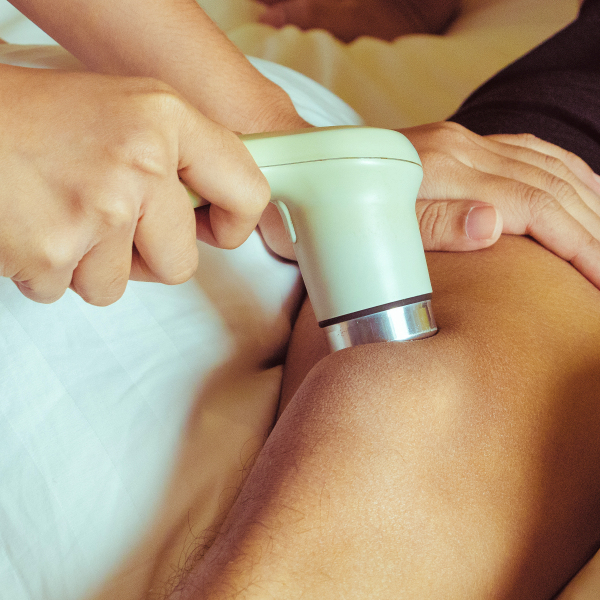 Cold Laser Therapy or Low-Level Laser Therapy (LLLT) is a non-invasive treatment that uses light wavelengths to interact with tissue, helping to accelerate the healing process. It's widely used for back pain, neck pain, arthritis joints, headaches, and as a part of physical therapy.

Thera Band Exercises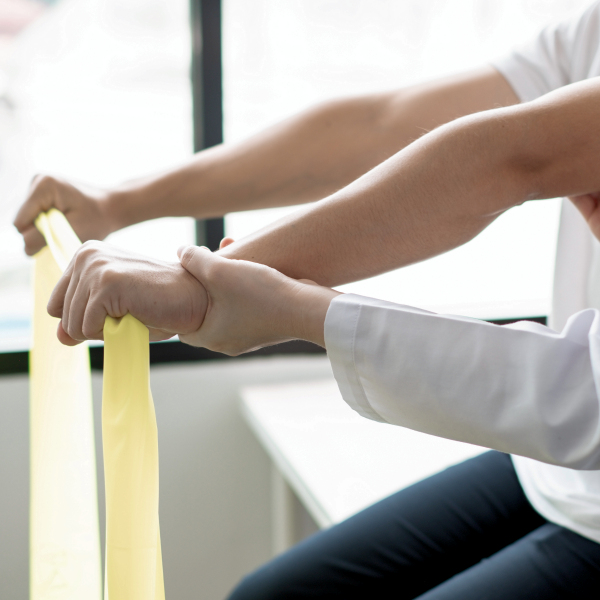 Thera Band exercises offer versatile and effective physical therapy solutions. These resistance-based workouts help improve muscle strength and joint function, assisting in the management of conditions like arthritis, back pain, lower back pain, neck pain, and headaches.
With a personalized approach to chiropractic care, we aim to provide the best treatments and therapies for your specific needs, helping you get back to enjoying life to the fullest.
Top-rated Middlesex & Union County Chiropractor
"He is great! Super nice, very professional and good at what he does. I felt better after one visit!!!
~ Michael D., Clark, NJ
(Verified patient on ZocDocs)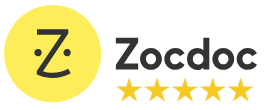 Over 100 5-Star Reviews
Have you asked yourself "Who is the best chiropractor near me?" Well, look no further than Dr. Baremboym's Advanced Chiropractic Office serves Union County and Middlesex County.
Our office serves the following towns and surrounding areas including destinations like the Clark Public Library, David Brearley High School in Kenilworth, Kean University in Union, the Deserted Village of Feltville in Berkeley Heights, the Union County Performing Arts Center in Rahway, Echo Lake Park in Mountainside, Cranford Canoe Club, Williamson Park in Elizabeth, and the Linden Train Station. We offer chiropractic service in all of the following Middlesex & Union County ZIP Codes: 07001, 07066, 07067, 07083, 07086, 07090, 07054, 07030, 07036, 07058, 07065, 07094, 07076, 07202, 08830, 08863 and 07095.
Advanced Chiropractic Care FAQs
We've made it easy for you to get the answers to the most commonly asked questions about our Chiropractic Care Practice; click on the question below.
Don't wait. Get on the Road to Recovery Today!
If you are looking for the best chiropractor in Union County, call us today. With Dr. Baremboym's treatments, you will be back on the road to recovery in no time with our quality chiropractic care. For over 17 years, Dr. Baremboym has been relieving sore necks, back pain, headaches, sciatica, scoliosis, hip pain, shoulder pain. Contact us by phone at 732-340-1006 or email and get back to enjoying the things you love to do.