Elizabeth Chiropractor
Meet Dr. Baremboym, Chiropractor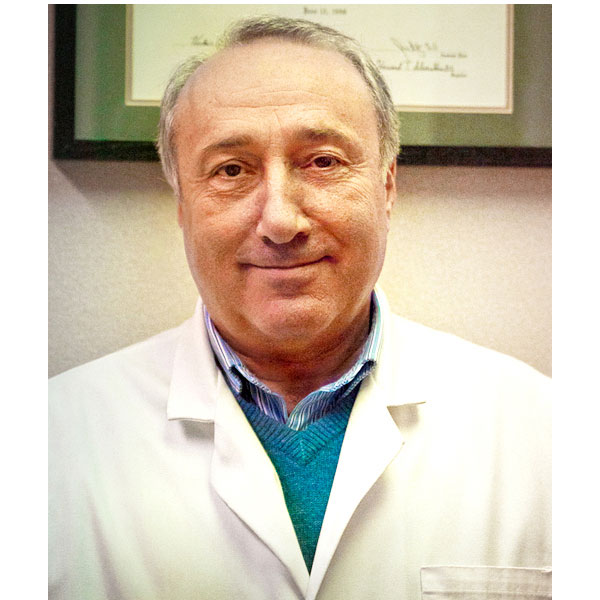 Dr. Michael Baremboym has years of experience in treating a variety of injuries and conditions. His Elizabeth patients approach him with concerns ranging from neck pain, lower back pain to scoliosis, and he prides himself on creating personalized treatment plans to suit the individual's specific needs. In addition to chiropractic care, our practice also offers nutritional counseling, physical rehabilitation, sports injury treatments, spinal flexion-distraction, and more. On staff, we have a trained MD, Dr. Korkmazsky who has long practiced acupuncture alongside her practice of western medicine. This is a unique combination of holistic techniques that we are proud to offer in our offices near Elizabeth, NJ. We strive to offer this range of dynamic solutions to allow our patients to lead healthy, fulfilling lives without pain.
Dr. Michael Baremboym is one of the best chiropractors in central New Jersey, serving both the city of Elizabeth and surrounding areas. Dr. Baremboym oversees the friendly and professional team at Advanced Chiropractic Health Care offices with providing the most personal, highest quality chiropractic care in Elizabeth.
Whether you're suffering from back pain, neck pain, headaches, or even just plain old muscular tightness and tension, our team will create a comprehensive wellness plan that will address your personal issues, including suggestions for preventative care outside of our office so you can have long lasting relief.
Maybe you have recently been in an accident in Elizabeth or the surrounding area and are in need of chiropractic and holistic care? ...or maybe you are tired of taking pain medications to cover up the symptoms of an issue instead of healing the root of the problem? If the answer is yes, then call us today to set up a consultation with Dr. Baremboym to get the help you need. Dr. Baremboym takes his time and reviews the best treatment options for your particular case.
Our office is located a few miles from Elizabeth, New Jersey. ...and we have many recommendations from Elizabeth residents from the past 18 years!
Get on the Road to Recovery!
You will be back on the road to recovery in no time with our quality of chiropractic care.
Accidents and sports injuries
Arm and leg pain and numbness
Balance instability rehabilitation
Disc issues
Fall prevention
Frozen shoulder
Golfers/tennis elbow
Golfers/tennis elbow
Hip pain and dysfunction
Muscle spasms, fatigue and stress
Overuse injuries
Pinched nerves or radiculopathy
Shin splints
Spinal arthritis
Strains and sprains
Whiplash injuries
ALLEVIATED MY PAIN SIGNIFICANTLY!*

I've suffered from back pain for years and after seeing a handful of different chiropractors I decided to try Dr. Baremboym, a 20 minute drive from Elizabeth. I'm glad I finally found someone who alleviated my pain significantly. I'll definitely be back for treatments.
Loni Winter, Back Pain
Elizabeth, NJ 07202
Elizabeth Chiropractic Care
If you've been contending with chronic back pain or a spinal condition, we can help you improve your overall health and achieve your wellness goals with a comprehensive chiropractic care plan that includes both manipulative modalities, physical therapy and preventative care.
Eliminate your pain and return to your daily activities as quickly as possible; the care you receive will be tailored to your needs.
Call us at 732-340-1006 to set up a 30 minute consultation.
The Road to Recovery Starts Here...
Have you asked yourself "Who is the best Elizabeth chiropractor near me?" Well, look no further than Dr. Baremboym's Advanced Chiropractic Care. Dr. Baremboym offers the comprehensive care you seek.
Dr. Baremboym has many years of experience in treating your condition effectively with results that last past the time of the treatments. To start feeling like your pain-free self again, don't hesitate and call us to make an appointment.
Contact us by phone at 732-340-1006 or email and get back to enjoying the things you love to do.
*Results may vary from person to person.