Cranford Chiropractor
Meet Dr. Baremboym, Chiropractor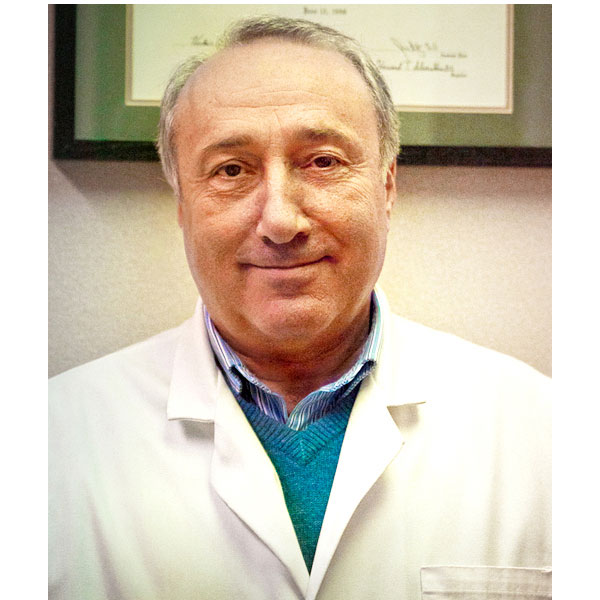 Since 2000, Dr. Baremboym, has had the privilege to provide the residents of Clark, NJ and its surrounding areas with the highest quality of chiropractic care.
Dr. Baremboym has helped many Clark residents regain and maintain their health while helping them add years to their lives and life to their years.
Patients who work at L'Oreal's Clark offices and facilities have frequented our office in search of relief from problems like carpal tunnel syndrome; neck pain; as well as sciatica from the occupational wear and tear on their bodies. Dr. Baremboym has had success with his personalized treatments and follow up in-home preventive care guidelines.
Dr. Baremboym is dedicated to chiropractic treatment solutions that target your unique needs, whether you are suffering from back pain, neck pain, headaches, or even just plain old muscular tightness and tension. You may need pain relief after suffering an accident, experiencing an injury, or if you have a specific condition such as chronic back pain or a spinal condition; even if you just want to improve your overall health, we can help you achieve your wellness goals.
Dr. Baremboym has also treated many Clark high school students from Arthur L. Johnson High School for sports injuries as well as scoliosis. The early detection of scoliosis is important to stop the progression of scoliosis into adulthood. Dr. Baremboym has created a treatment regimen that can help your child live an active and healthy lifestyle without the pain caused by symptoms of scoliosis.
Get on the Road to Recovery!
You will be back on the road to recovery in no time with our quality of chiropractic care.
Accidents and sports injuries
Arm and leg pain and numbness
Balance instability rehabilitation
Disc issues
Fall prevention
Frozen shoulder
Golfers/tennis elbow
Golfers/tennis elbow
Hip pain and dysfunction
Muscle spasms, fatigue and stress
Overuse injuries
Pinched nerves or radiculopathy
Shin splints
Spinal arthritis
Strains and sprains
Whiplash injuries
SUCH A RELIEF!*

When I went running knee pain never bothered me until this year. In the morning it would be worse and as the day went on it would feel better and then get worse again at night. After going to see Dr. Baremboym, the knee pain began subsiding and now a few weeks later I am able to go running in the morning without any pain. It's really such a relief to do that again, thank you.
Mike Barovski, Knee Pain
Cranford, NJ 07016
Cranford Chiropractic Care
The spine is part of the neuro-musculo-skeletal system and its optimal function is necessary for overall good health and wellbeing. Recent studies show that chiropractic care is the safest and most effective in the treatment of neck pain and treatment for back pain, as compared to drugs and/or surgery. Dr. Baremboym has over 17 years of experience and is an expert in the care of the spinal column, joints, nerves, muscles and ligaments that make up 60% of our bodies.
There are many reasons why we experience neck and back pain, including improper sitting, lifting, over-exertion and accumulative trauma, just to name a few. Clark's residents who have come into our office with pain have often pulled their backs by gardening or doing other physical activities improperly. If you are suffering with neck and/or back pain which lasts for more than a few seconds, more than once per year, this is your body warning you of a problem which needs to be addressed.
When people search for a chiropractor locally in Clark, they turn to Dr. Baremboym as the doctor who has an extensive knowledge of the spine. He is able to pinpoint the source of your pain and proceed to build a treatment plan tailored to your needs that helps eradicate many common symptoms such as back pain, neck pain, carpal tunnel syndrome, sciatica, sports injuries, or car accident injury among others.
Call us at 732-340-1006 to set up a 30 minute consultation.
The Road to Recovery Starts Here...
Have you asked yourself "Who is the best Cranford chiropractor near me?" Well, look no further than Dr. Baremboym's Advanced Chiropractic Care. Dr. Baremboym offers the comprehensive care you seek.
Dr. Baremboym has many years of experience in treating your condition effectively with results that last past the time of the treatments. To start feeling like your pain-free self again, don't hesitate and call us to make an appointment.
Contact us by phone at 732-340-1006 or email and get back to enjoying the things you love to do.
*Results may vary from person to person.